English Harbour in Antigua is a really nice natural harbour. Nelson was based here and made himself unpopular by enforcing rules and regulations with a bit more enthusiasm than the locals liked and were used to. The old dockyards are all restored and used as cares, restaurants, offices and sailyard operations – so pretty much as it would have been only I suspect a lot cleaner and less smelly and noisy! We had a fairly wild sail from Guadeloupe with every combination of sail in or out at some point, from gennaker at 10 to 15 knots wind to reef two in the main and genoa and gusting 30! We'd spent the day before cleaning the boat and now it is covered in salt again. Anna and Dave on Apollo are here so we've had a great few days with them including my birthday dinner at Pillars, Nelson's Dockyard's old sail loft. We are getting some long overdue stainless steel work done as we can be here for a few weeks. It is the trials for a big race week coming up and we are able to watch the super fast boats out with their black sails and carbon masts haring up and down. The harbour here caters for super yachts – some of which are just huge. We were woken one morning by very loud blasts on a horn as one tried to leave the harbour in a fairly narrow channel that a small mono hull had drifted into overnight. Gave him a bit of a fright.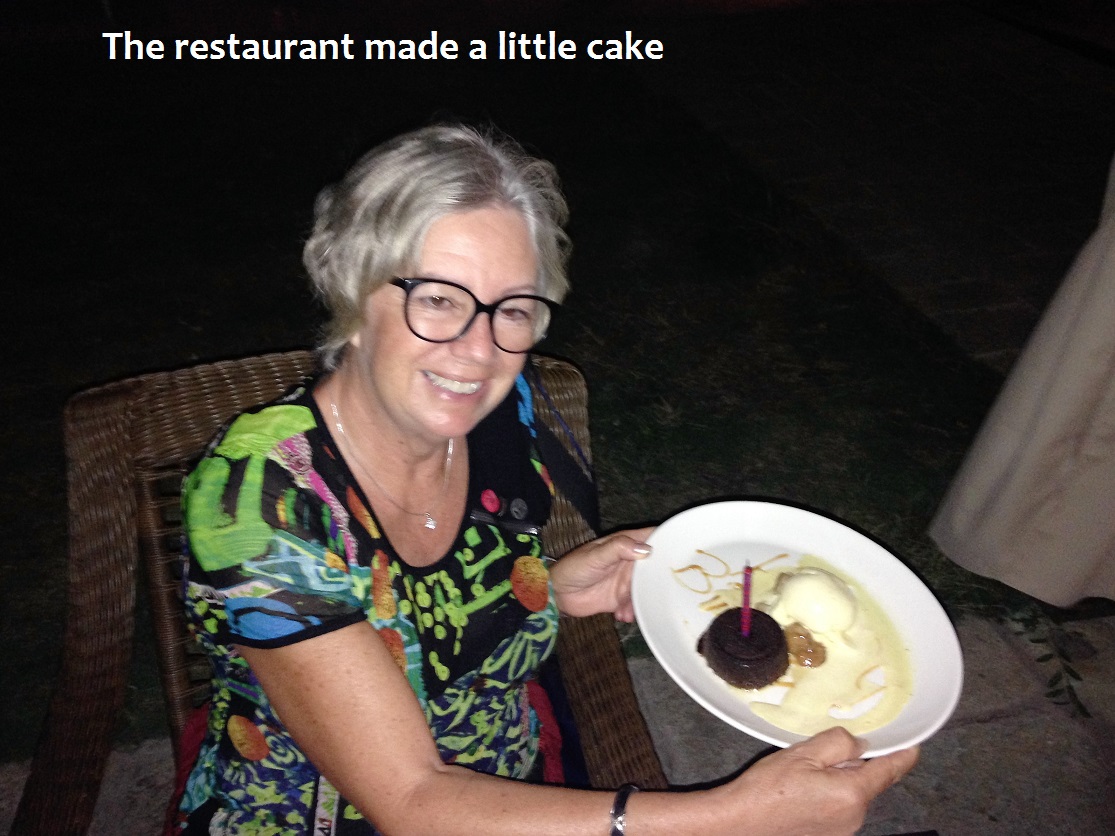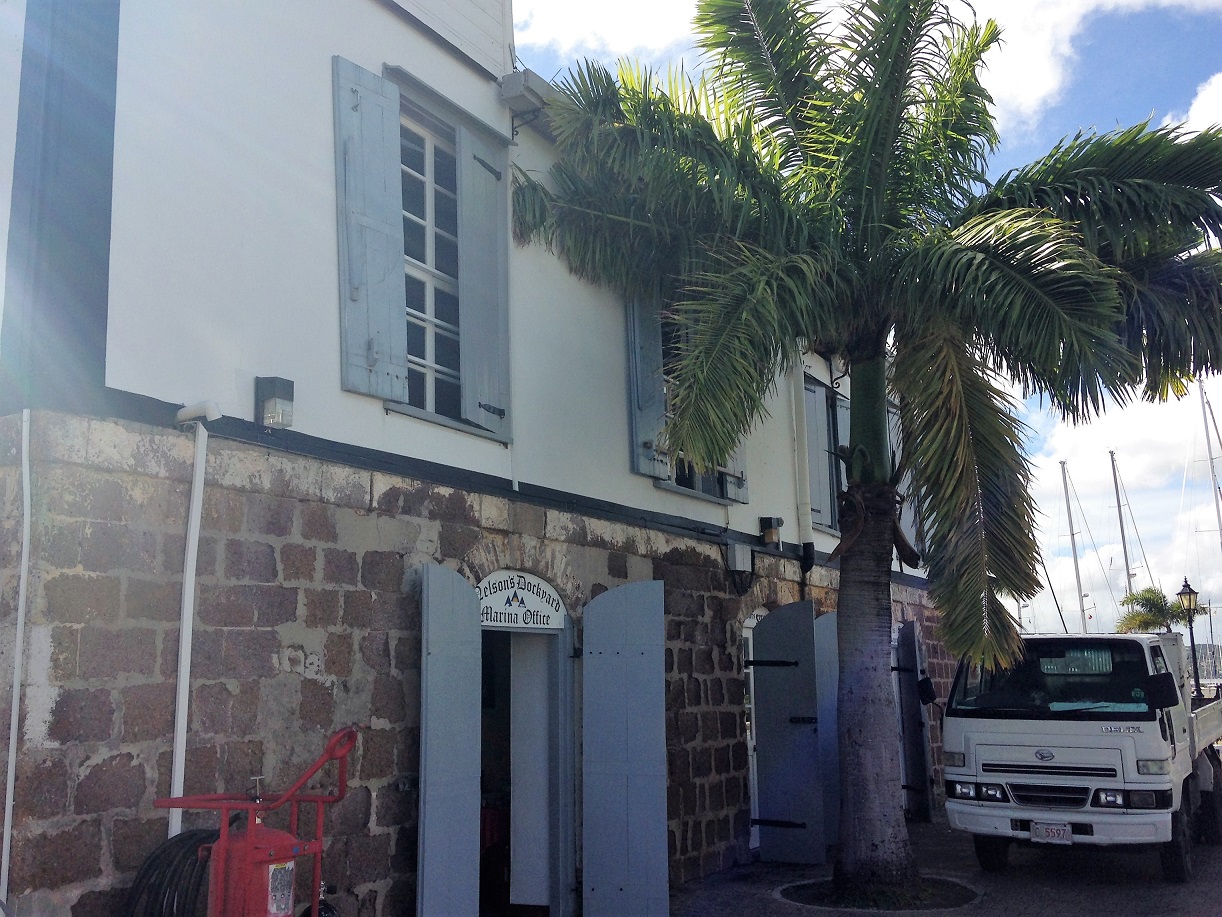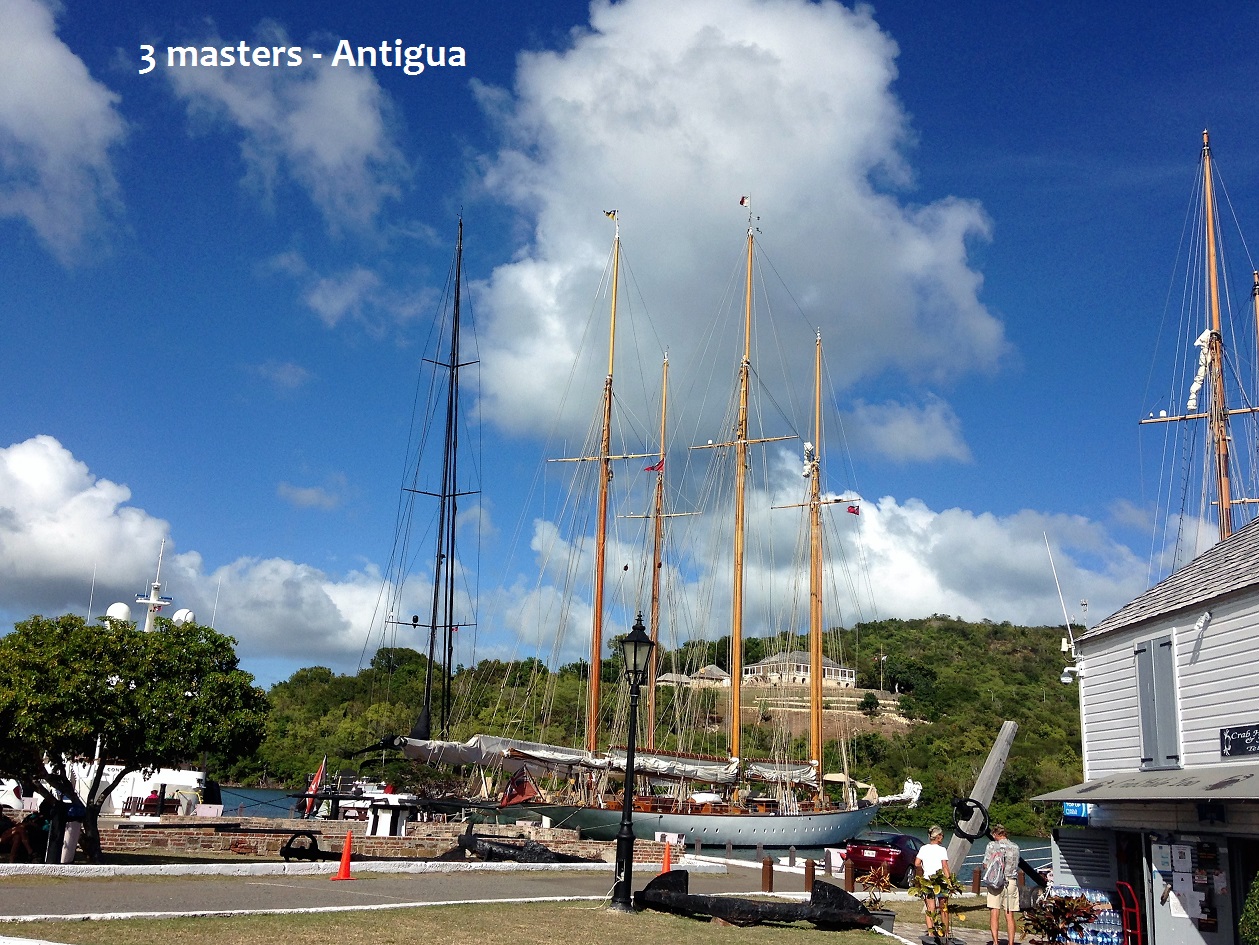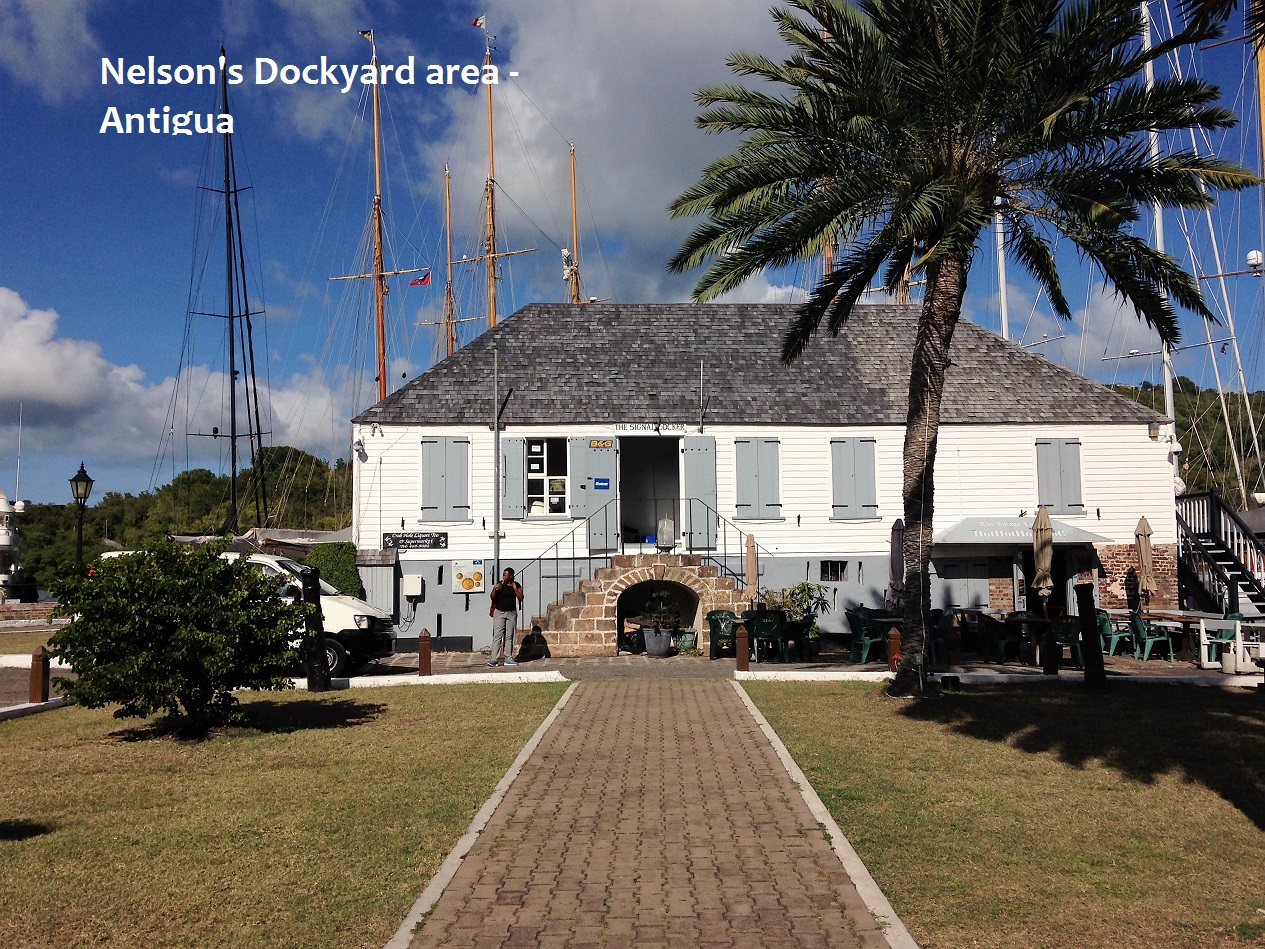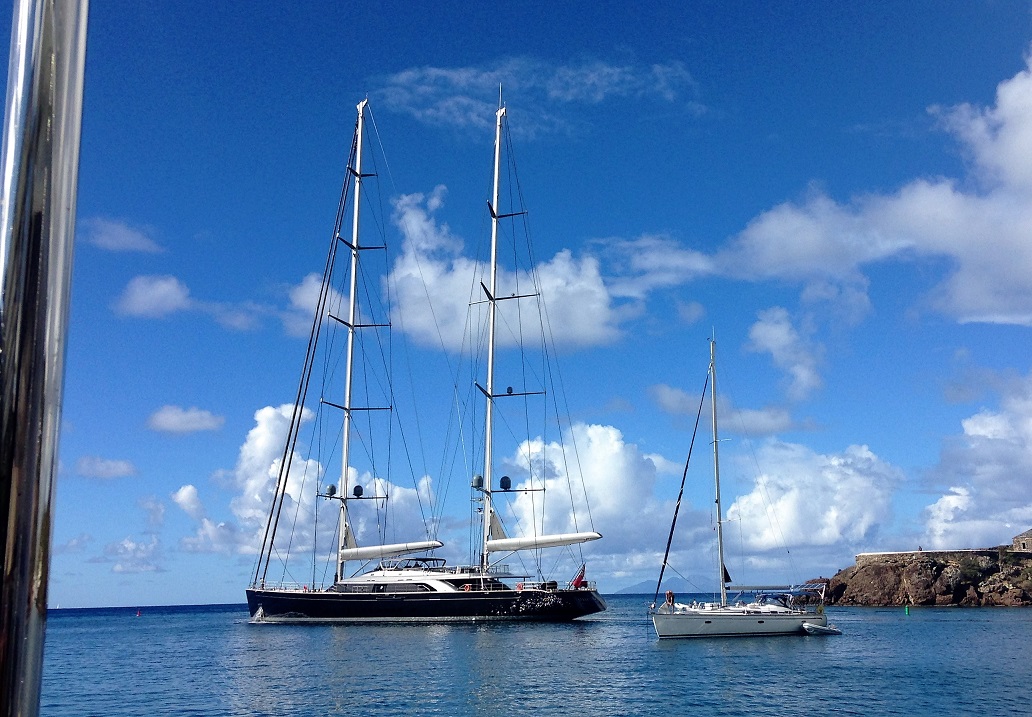 Last week was the finish of the Trans Atlantic rowing event and we saw the solo lady finish at 3 in the morning just off our boat – a pretty amazing feat.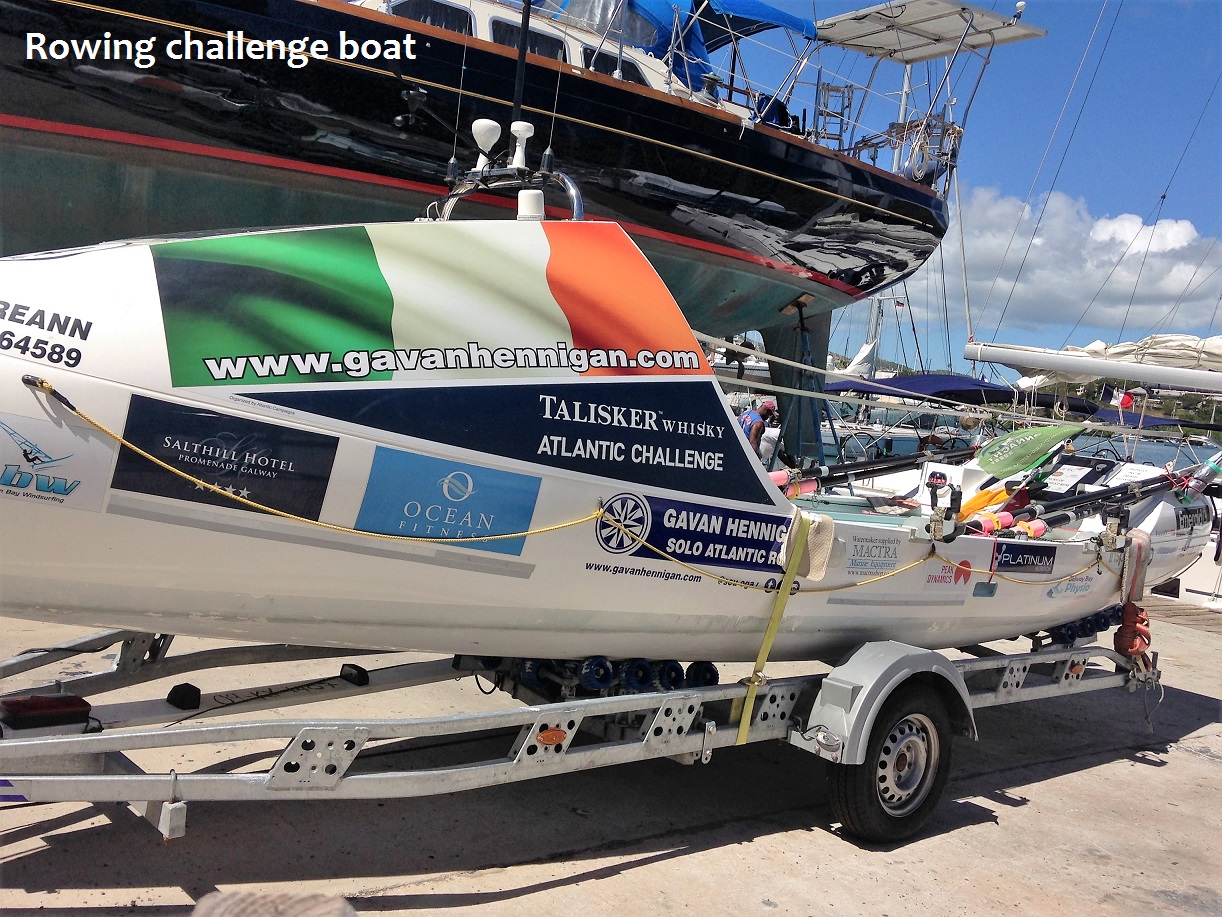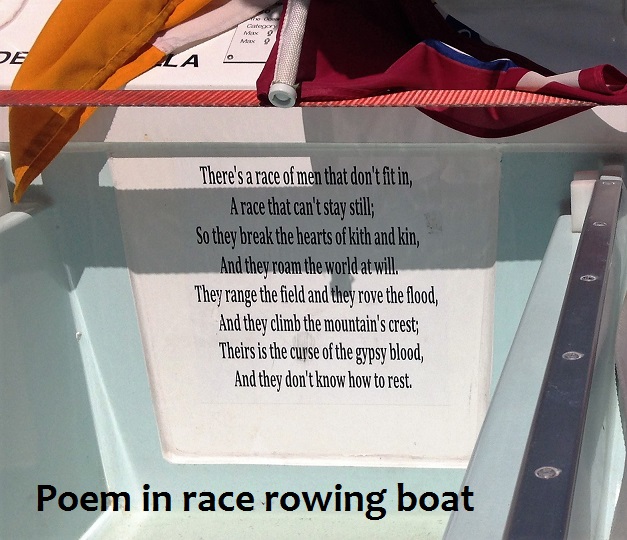 We are loving the shade we got made for the front windows in Guadeloupe – it means we can keep the windows open when it rains and it funnels a good breeze through as well
Yesterday we went to a 4 chef cook off on the waterfront balcony of the gourmet supermarket – 30 minutes to shop and cook. Supposed to start at 5 but actually got under way at 7 – by then most of the spectators had more than sampled the other sponsors rum!