We continued around the coast in the general direction of Fort de France (the capitol). Past Diamond Rock, that during the French and English scrapping here was actually commissioned as a ship by the British who were getting a bit lean on ships. In a, to us, seemingly impossible task they hauled cannons and provisions to the top and annoyed the French right on the door step of Martinique. (also the birthplace of Empress Josephine) Napoleon was incensed and sent Villaneuve to capture it for France. He achieved the impossible and went back to France expecting to be considered a hero but Napoleon held him in disgrace for only carrying out that one feat and still leaving Britain in control of the seas in general so he suicidally offered to take on Nelson at Trafalgar rather than die in disgrace. Ironically he survived and Nelson didn't. C'est la guerre!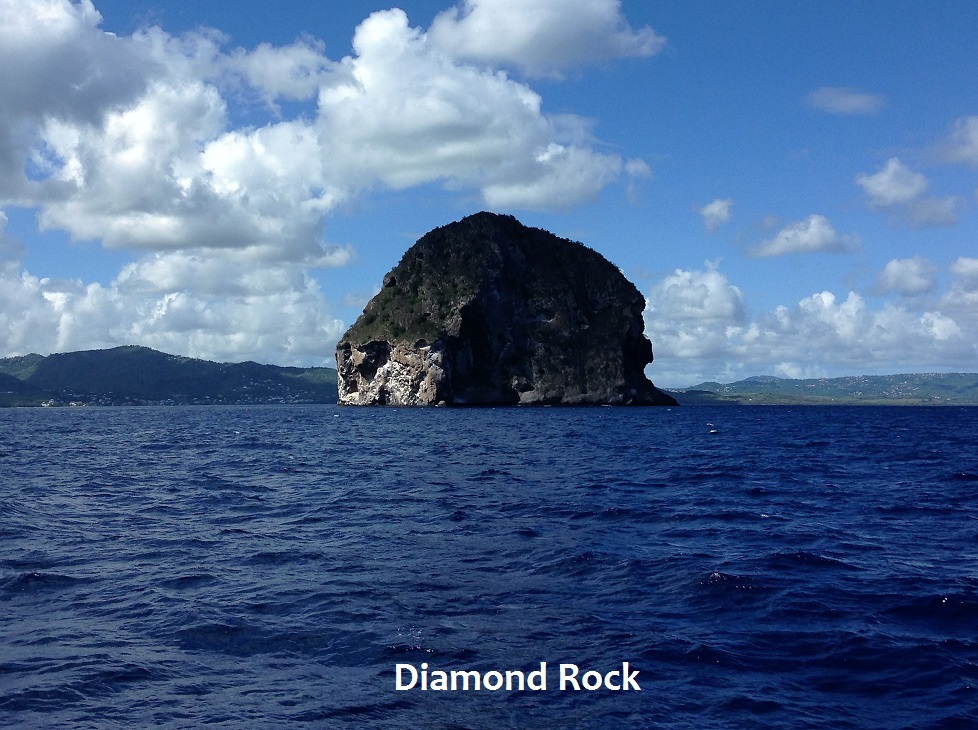 Anse d'Arlet is a lovely little town just a few hours around from Marin to the north. We pulled up to a government buoy and snorkelled right off the back of the boat! Tons of fish, the most we have seen so far and great clear water with white sand. We really like the French part of the world here – beautifully maintained government build jetties with stainless steel ladders and tying up rings. Very different from some of the broken down, filthy old splintery things we have experienced on some of the other islands. Apparently Martinique has a very healthy economy geared to cruising and general tourism. There are none of the tout boats that come out and pester you as in St Lucia, St Vincent and Grenada. Whilst these add a bit of local colour and you've got to appreciate the fact that they are actually trying to make a living, it can get annoying and tiring.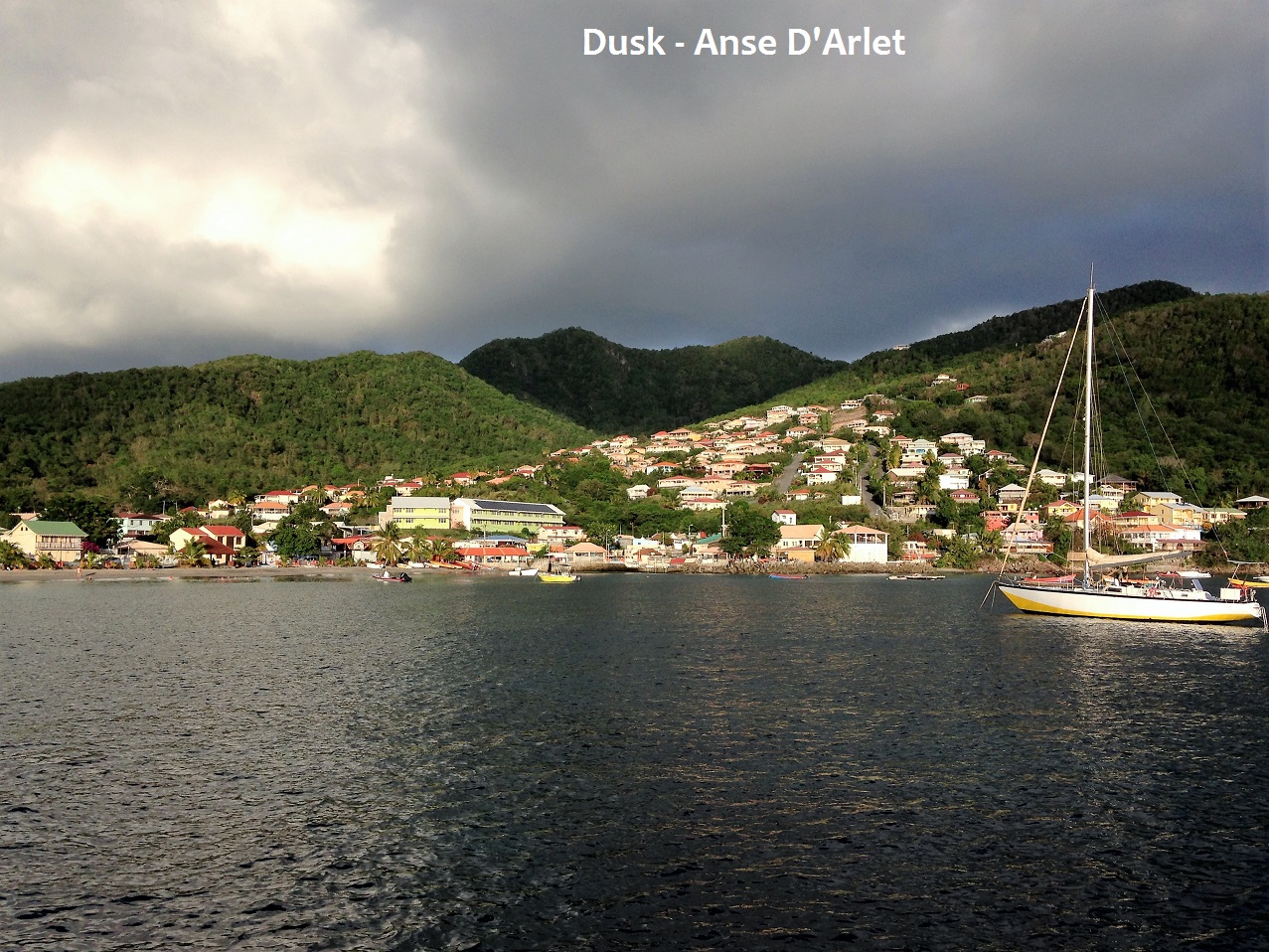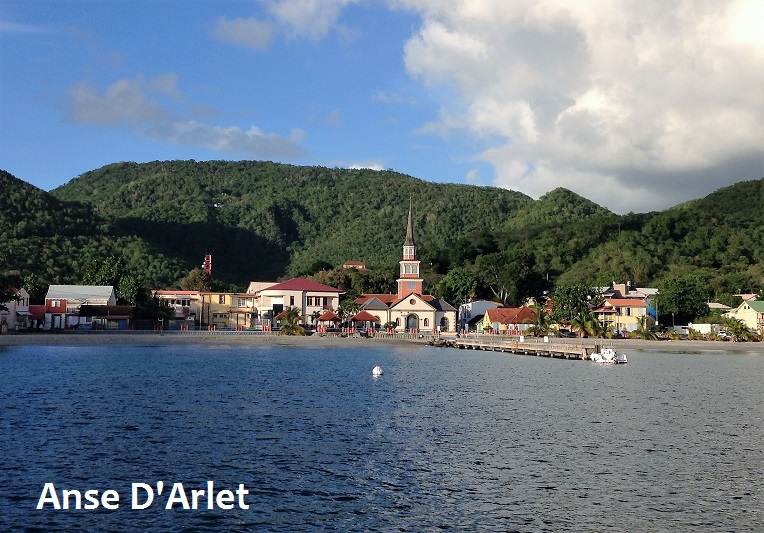 We sailed and stopped all the way around. . Anse Defour – where we and a few other yachts got moved on at dusk by fishermen who wanted to put nets out in the bay! Anse Noire – black sand beach and lots of coral, fish, caves and grottoes to explore and a lovely anchorage. It was mother's Day on day we were there and got very busy with all the Mum's out on the boat for the day. We met a lady from Perth with her Martinique partner. They met on a cruise in Singapore! We will catch up with them in Fort de France where they live on their boat in a marina. Anse Mitan and Anse D'Ane are nearer to the city and more built up but still very attractive with little hidden, not too touristy creole villages and lagoons.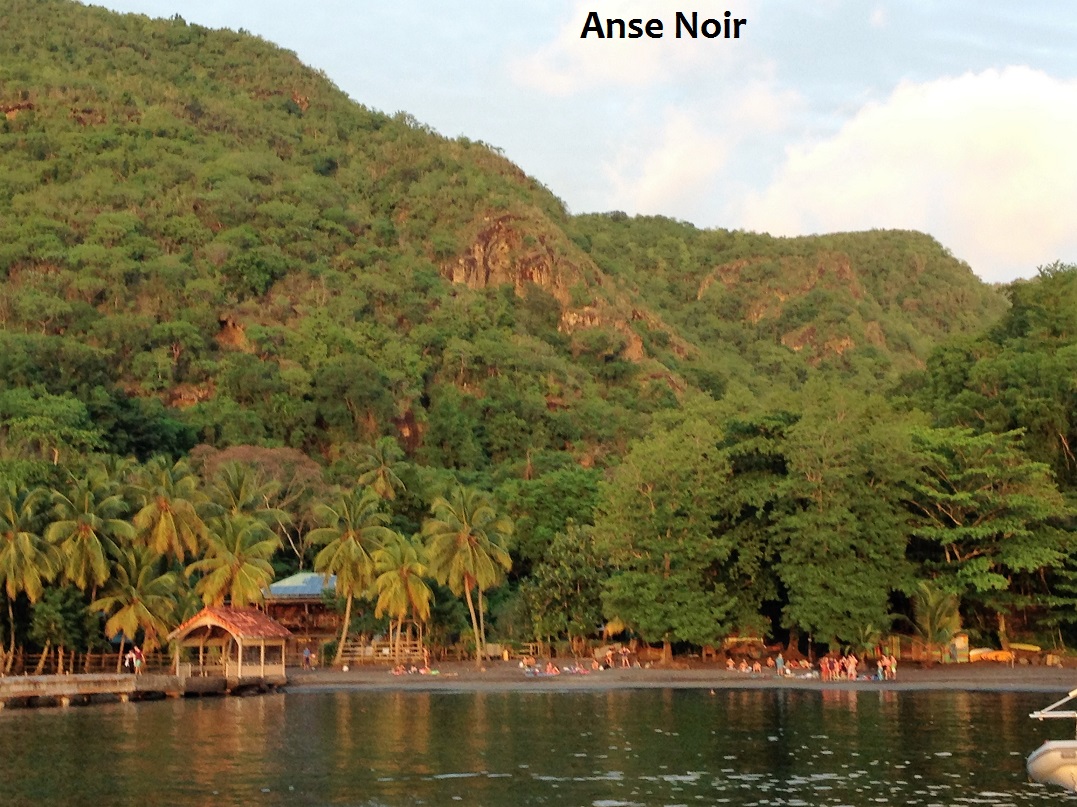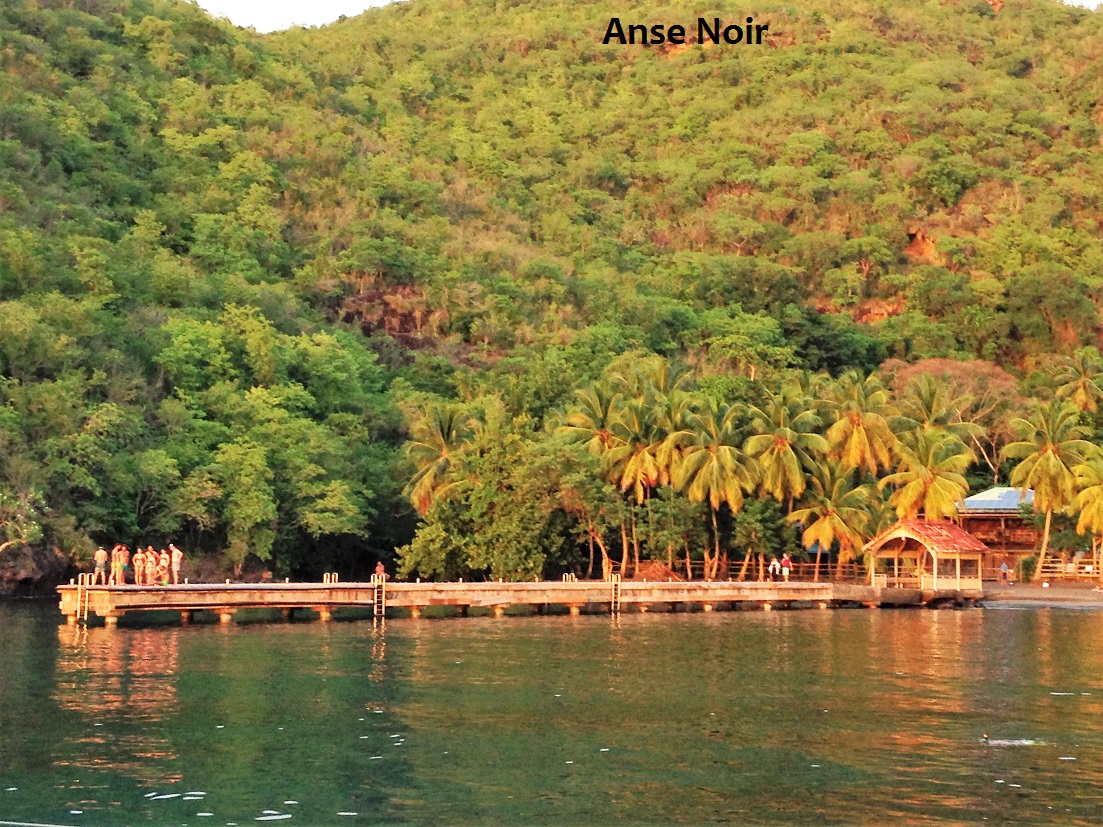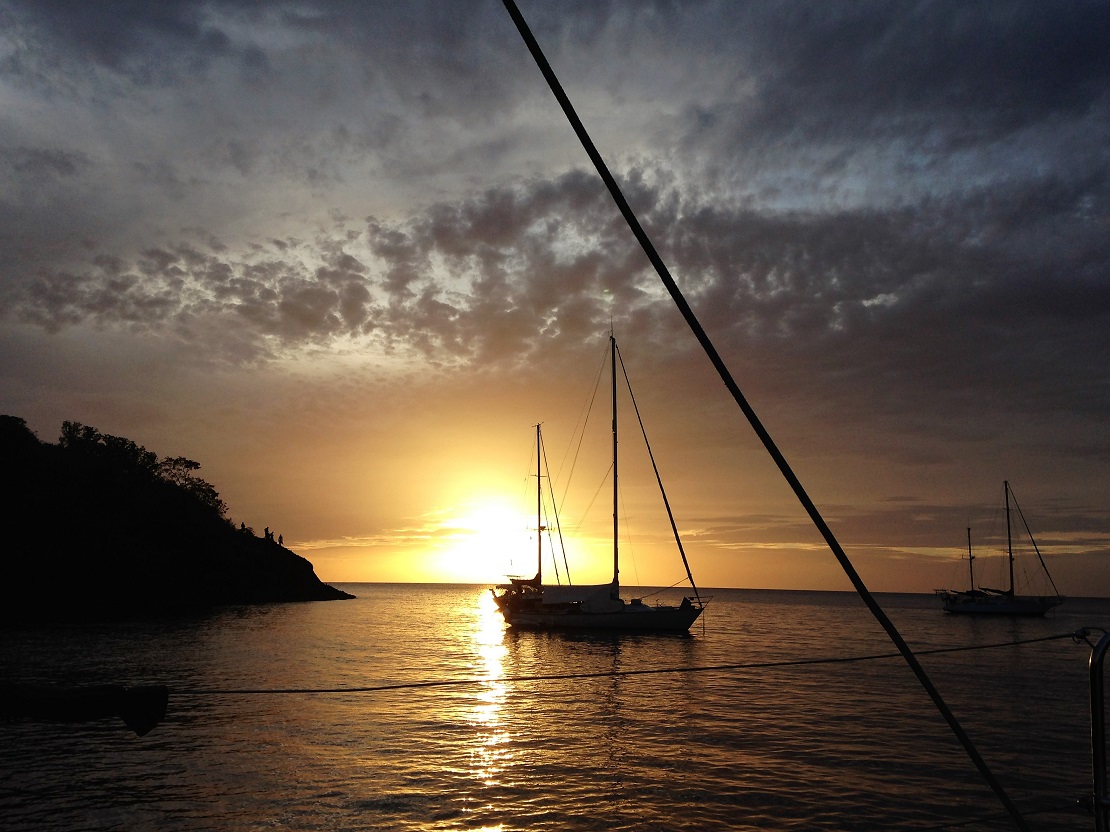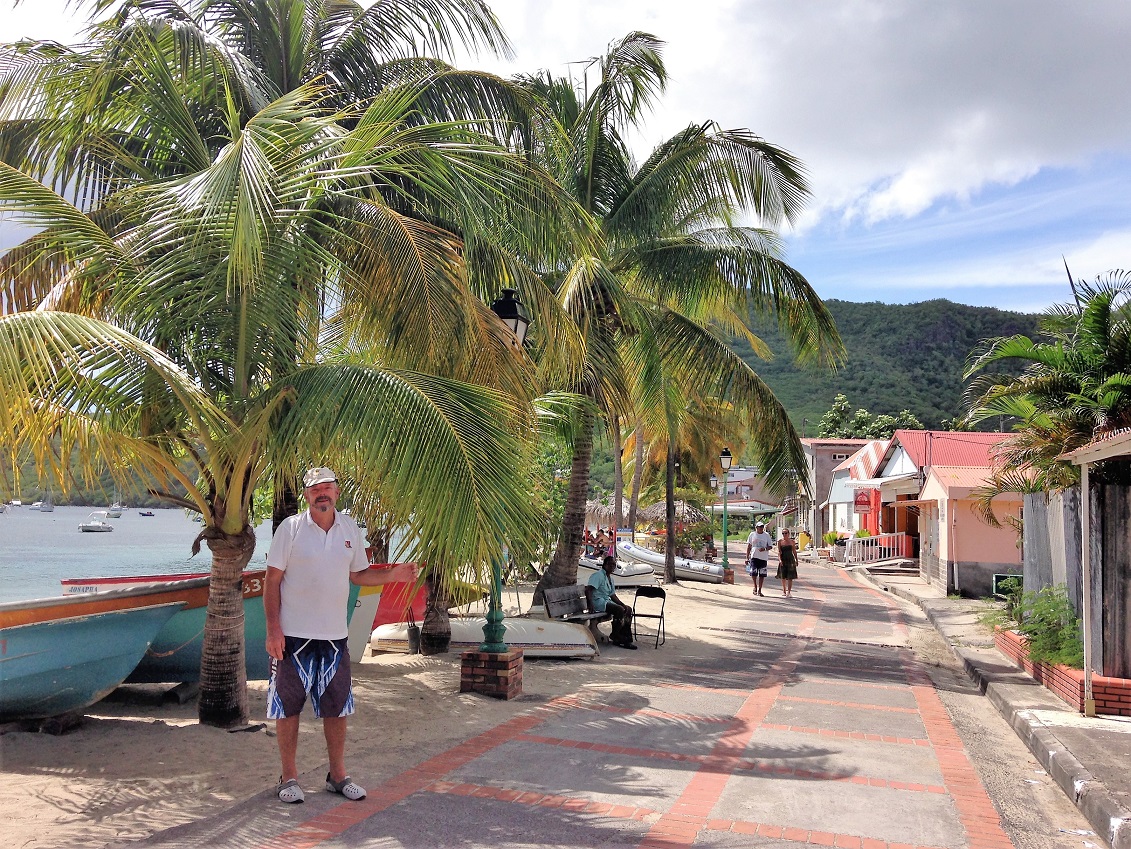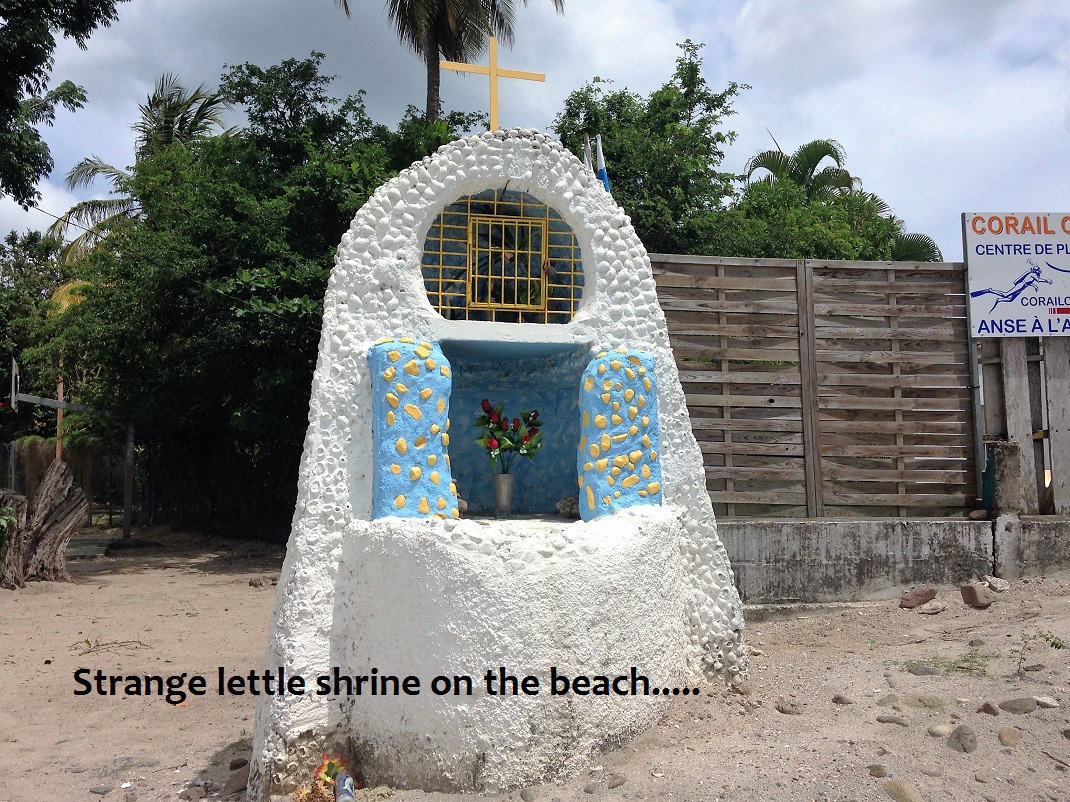 We anchored off Fort de France. It (capital of Martinique) is actually still a commissioned fort. The city is quite large with a very nice mall area with lots of specialty food and bits and pieces stalls. Pete made friends with an American, John (while we were having lunch at Hasta la Pizza) from a visiting cruise ship and we had a few drinks with him on board before dropping him back to his big boat. The library here was designed by Gustav Eiffel (as of Eiffel Tower) and built in France and shipped out. We had a look through – sadly it is in bad repair on the outside but still is a functioning library inside. We're now back in Rodney Bay, St Lucia for the generators first service. The trip is only about 4 slow hours but took longer as we managed to pick a thunderstorm to do it in!